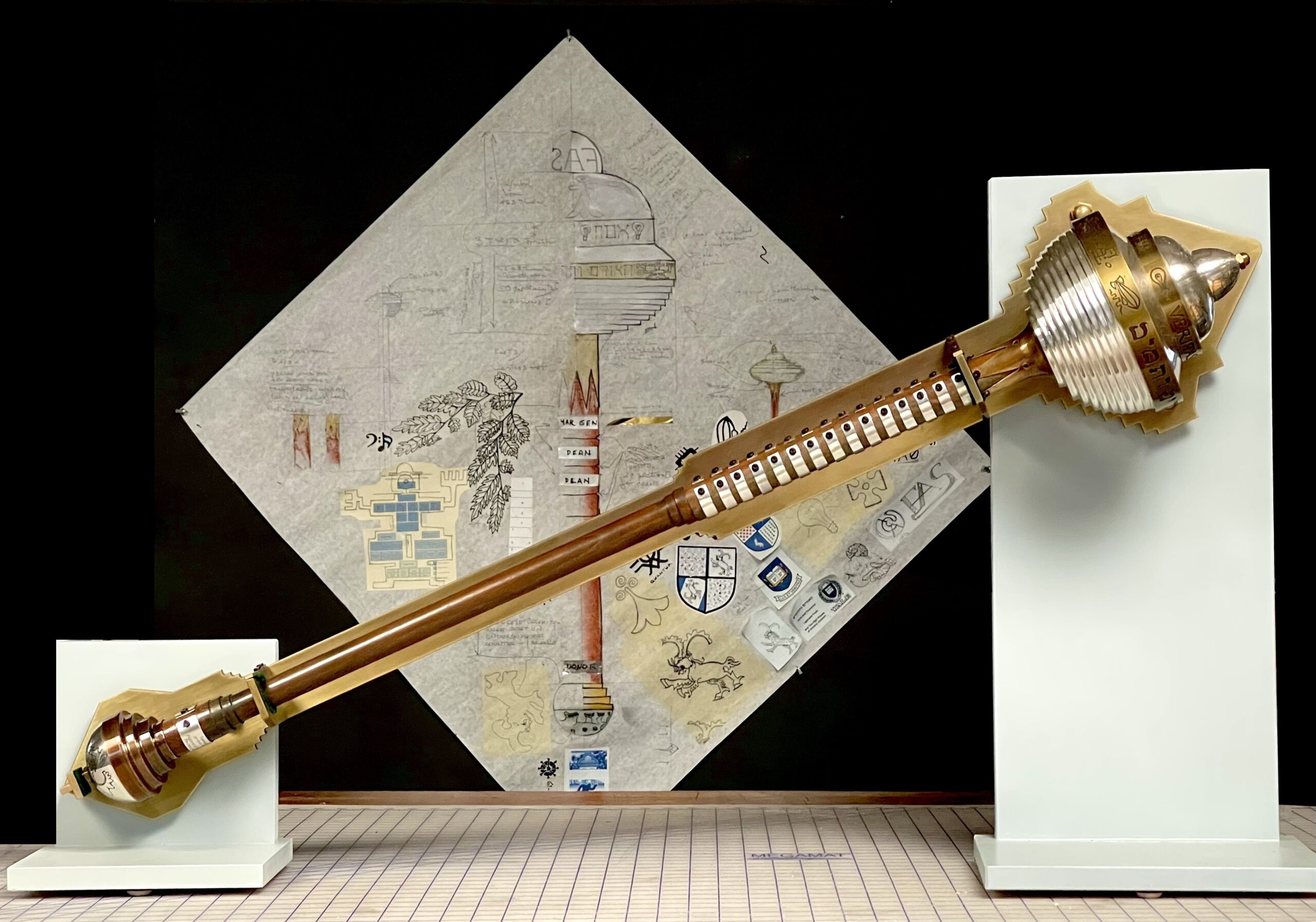 10 Nov

Howard Newman: Creating the Processional Scepter for the Yale Faculty of Arts and Sciences
November 10, 2021, 6:00 pm - 7:00 pm
Join us as Newporter Howard Newman discusses the newly designed and fabricated Processional Scepter for the Yale Faculty of Arts and Sciences.
Free
To Register Click Here
Date: Wednesday, November 10th- 6:00 to 7:00pm
Howard Newman is a Newporter who, as a painter, sculptor, and metalworker, specializes in the restoration of fine art objects, sculpture and antique mechanisms. He received his training at Miami University of Ohio in Architecture, Anthropology and Sociology, and at the Rhode Island School of Design in Industrial Design, Silversmithing, and Metal Sculpture. Following a year as a Fulbright Scholar in Italy in 1971, Newman returned to America where he continued making bronze sculptures, paintings and drawings. His work is in the Smithsonian American Art Museum, and has been represented by galleries and dealers in New York, Palm Beach, Los Angeles, and Boston. Howard and his wife, Mary, live and work in Newport, in a house filled with studios and workshops.